Movie Production
Product Photography
Web Design
Ebay HTML
Marketing
QR Codes
Logo's
Bussiness Cards

List houses, property, land, factories, town houses, apartments, units, shops, offices and even businesses can be sold using this technolgy

For a free quote
contact Cara Mauger
Mobile : 0423 786 323
EMAIL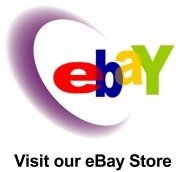 ---
Lotus Exige For Sale
Type S 2005 model, Imported 2 Door sports car. Black paint, original lotus aluminium rims. Pleanty of extras, low kilometers and well maintained.


Sold !
---
---
Portable Building For Sale
Out side dimentions - 6 Meters wide X 9.4 Meters long Veranda - 1.8W X 6M long, 2 x Bedrooms - 2.8 X 3M bathroom/laundry (washing machine taps fitted) kitchen, dinning room/lounge room, electrical and lighting, Carpet and Flooring, Fully insulated walls, air conditioning.


Sold !
---
---
House For Sale
Large Country Home on 5 Acres Best View on the hill. Bed & Breakfast Business ready $795k Negotiable sale


Sold !
---
---